Take Away Offerings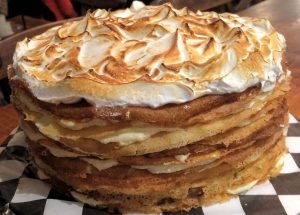 crêpe CAKES
Our award winning 20 layers of hand crafted crêpes, nestled between pillowy layers of:
Orchard Lemon
our micro-batch lemon & apple curd, whipped into a creamy mousse and topped with a toasted layer of fresh meringue
Chocolate Hazelnut
layers of our roasted hazelnut, almond & chocolate cream, topped with a silken chocolate ganache & a sprinkling of coarse sugar
Pumpkin Spice
our autumn spiced pumpkin mousse, topped with silken chocolate ganache & pumpkin praline
Choco Nutty
layers of our all natural peanut butter & chocolate hazelnut mousse, topped with a silken chocolate ganache & toasted peanuts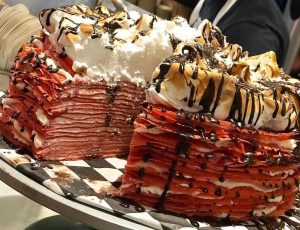 Red Velvet
Twenty alternating layers of red velvet crêpes and cream cheese mousse topped with a dark chocolate ganache
Our hand crafted crêpe cakes are available in two sizes:
8"   round  (serves 10-12)     $45.ºº
10"  round  (serves 16-20)    $60.ºº
Gluten free crêpe cakes available upon request for $5 surcharge.
48 hour advance notice needed for all orders


Pumpkin Spice

A deposit of 50% is required for all orders
notice that ingredients and/or equipment may have come in to contact with nuts, milk &/OR Wheat products.
Click here for Cake Order Form. Print and complete Order Form. Scan and email completed Order Form to catering@jammincrepes.com
BREAKFAST FARE
A seasonal assortment of our freshly baked signature pastries. Choose up to three varieties to be artfully arranged and ready for the buffet or office.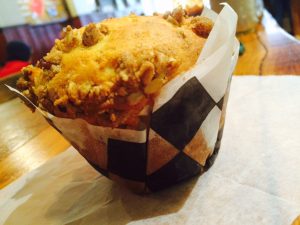 Jam-filled Muffins
freshly baked tender muffins filled with an assortment of our micro-batch jams with a pecan crumb topping
Oatmeal Currant Scones
Flaky oatmeal scones paired with a selection of our seasonal jams & lemon curd
Chocolate Nut Crepe Rolls
Sweet, tender crepes filled with our own NutChoTella, rolled into bite-sized treats
Sweet & Savory Breakfast Buns
Freshly baked jam-filled yeasted breakfast buns, Black forest Ham & Cheese filled buns or Oven-dried tomato & Pesto buns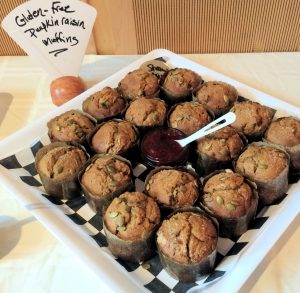 Seasonal Gluten-free Muffins flavors include:
Sweet Potato Cranberry
Pumpkin Raisin
Banana Chocolate Chunk
Apple Spice
Platter of 1 dozen assorted pastries     (serves 8-10)            $ 30
Platter of 2 dozen assorted pastries    (serves 15-20)          $ 60
Platter of 3 dozen assorted pastries    (serves 25-30)         $ 80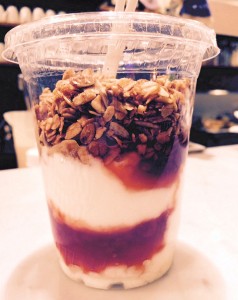 Individual Yogurt Parfaits       $ 4.50 per person 
Layers of all-natural creamy plain yogurt combined with a
seasonal house jam and our Honey Almond Granola
Seasonal Fruit Platter       small (serves 10-12)  $ 42  /  large (serves 15-20)  $ 75
Coffee & Artisan Teas       (Small world  coffee  /  Harney & Son's fine teas) 
Coffee insulated "to go" box                   (serves 12)      $ 35    decaf  $ 37
Hot water insulated "to go" box             (serves 12)     $ 25
& assortment of artisan teas
Savory crêpe Wrap platters & more
An artfully arranged selection of wrap-style sandwiches prepared with our tender whole-grain crepes packed with farm-fresh seasonal ingredients. Choose up to three varieties from the list of rolled crepe sandwiches below.  Ideal for casual parties, office meetings and conferences.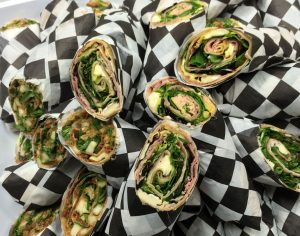 Crêpe Wrap Platters (Available Gluten free*)
Black Forest Ham & Brie with mustard aioli, veggie pickles & fresh greens
Oven-dried BLT w/fresh goat cheese
Jersey Sweet Potato Hummus, house veggie pickles, shredded carrots & baby spinach
Smoked turkey, Brie, Raspberry Chipotle Sauce & fresh baby arugula
P.B & Bacon & Apple with fresh baby arugula
Small/Platter of 10 Crêpe Wraps       (feeds 8-10)      $  55         
Medium/Platter of 20 Crêpe Wraps   (feeds 15-20)    $ 110
Large/Platter of 30 Crêpe Wraps       (feeds 25-30)   $ 165
* for gluten free  / add $.75 per wrap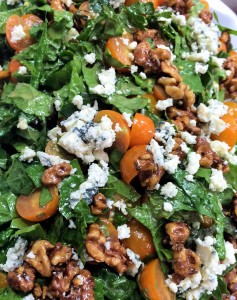 Side Salads:
Broccoli Slaw
Beet, Kale & Goat Cheese w/maple glazed walnuts
Roasted Apple, Kale & Blue Cheese w/maple glazed walnuts
Wheatberry Waldorf
House Green Salad w/seasonal pickled veggies
varieties change with seasons
$ 4 per person
Platter of Cookies (See "Cookies & Pastries")

Sweet crêpe platter
A classic study break choice. Choose from an assortment of our popular sweet crepes. Crepes can be individually wrapped and placed in our signature crepe cones for eating out-of-hand or arranged on a platter for fork & knife service,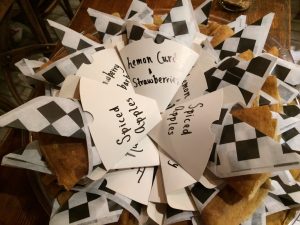 Apple Toasty
browned butter & cinnamon sugar w/our spiced orchard apples
Nut-Cho-Tella
our own blend of roasted hazelnuts & almonds ground into a creamy chocolate spread
Fruitella
our "Nut-Cho-Tella" combined with a seasonal house jam
Orchard Lemon
our micro-batch of lemons and local orchard apples cooked into a sweet & tangy lemon curd
The Wyatt
browned butter & cinnamon sugar w/our "Nut-Cho-Tella"
Jammin'
our signature sweet crepe filled with a seasonal house jam
P B & Jam
our house made creamy all-natural peanut butter paired with a seasonal house jam
Small/Platter of 15 Crepes          (feeds 15)      $  60
Medium/Platter of 30 Crepes       (feeds 30)     $ 120
Cookies & pastries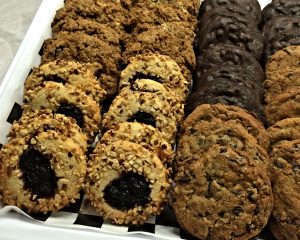 Get your jam on . . .
. . .  With a platter of our jammin' good house-baked pastries & Cookies
Choose three from the following  assortment:
P B & Jam Bars
Tender peanut butter cookie bars filled with our seasonal micro-batch jams
Jam Tarts
Flaky pastry pockets filled with our seasonal micro-batch jams
"Giant Thumbprint" Cookies
our classic shortbread cookie rolled in almonds and filled with a selection of our seasonal micro-batch jams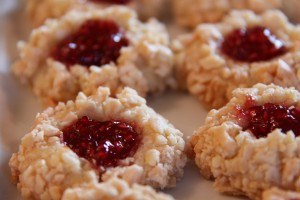 Double Chocolate Espresso
A dark chocolate brownie-like cookie with a rich espresso flavor
Cherry Chocolate Chip
A classic chocolate chip cookie enriched with dried sour cherries
White Chocolate Cranberry Oatmeal
A classic oatmeal cookie packed with white chocolate chips and dried cranberries
Small/Platter of 12 assorted  treats         (feeds 8-10)                       $ 25
Medium/Platter of 24 assorted treats      (feeds 15-20)                     $ 49
Large/platter of 36 assorted treats          (feeds 25-30)                    $ 74
catering@jammincrepes.com, or 609-924-5387
Jammin' Kitchen Catering:  Mobile Food Truck  |  Take Away Offerings  |  Crepe Station Cooking  |  Private Parties            [ Download Menu ]